Babylux
An Optical Neuro-Monitor of Cerebral Oxygen Metabolism and Blood Flow for Neonatology
Babylux
An Optical Neuro-Monitor of Cerebral Oxygen Metabolism and Blood Flow for Neonatology
BabyLux aims to provide an innovative biophotonic solution for the monitoring of cerebral oxygen metabolism and blood flow
After a first demonstration phase in laboratory settings, the prototype will be piloted by the NICUs- Neonatal Intensive Care Units
International technological and market background will be continuously analyzed and compared to ongoing Babylux experimentations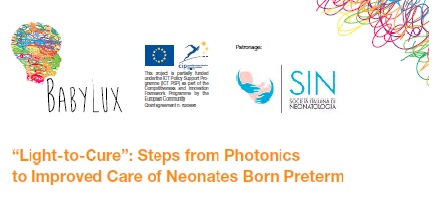 More on #BabyLuxproject on social media.
BABYLUX FINAL EVENT
Politecnico di Milano, Milan
April 28, 2017
9.00 a.m. – 1.00 p.m.

Presentations and videos are available at the dedicated webpage.
BabyLux – An Optical Neuro-Monitor of Cerebral Oxygen Metabolism and Blood Flow for Neonatology – is a project that aims to provide an innovative and reliable tool to monitor and assess brain blood flow and oxygenation in extremely preterm neonates. The device can be brought to the bedside, measurements can be done in a few minutes and repeatedly, if the condition is critical. The project takes up complete R&D works and extends already tested prototypes to the level of demonstrator.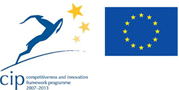 BabyLux is a project funded by the European Union under the Competitiveness and Innovation Framework Programme 2007-2013 (Grant agreement n. 620996)